Watch Your Operations Take Off When You Implement High-Quality Aerospace Labels
As a professional in the aerospace industry, you know aerospace labels must stand up to extremely harsh conditions. That's why it's imperative to work with an experienced label provider who can design and manufacture the best labels for your operation. Learn how DRG Technologies can help you below, or reach out to our team with questions.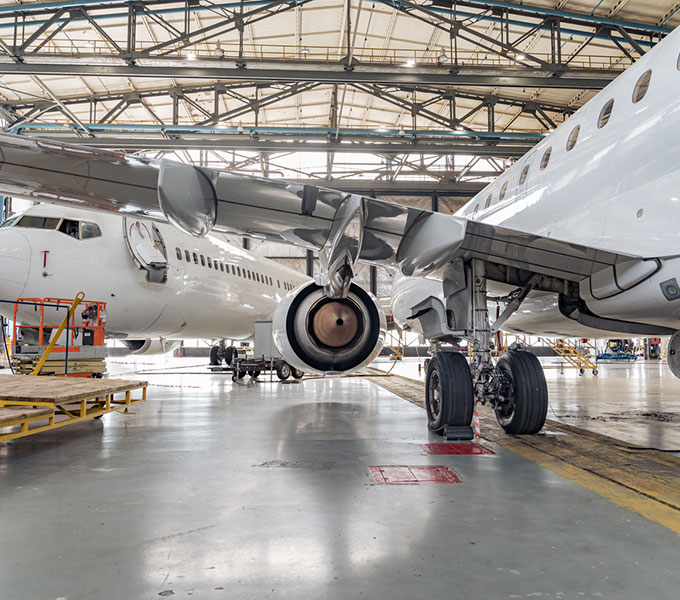 Get the Best Aerospace Labels with DRG Technologies
At DRG Technologies, we employ the best, most experienced team to get you the best aerospace labels. We'll work to understand your needs and choose the right material, ink, and adhesive to ensure a long-lasting label.
Identification Labels
These types of labels provide valuable information to ensure tracking, traceability, and inventory management.
Warning and Instructional Labels
Warning and instructional labels are crucial to ensure accurate, safe usage of various products.
Calibration Labels
We can provide solutions to help you keep track of the calibration status of aerospace instruments or measurement devices.
The Perfect Aerospace Labels are Just a Few Clicks Away
DRG Technologies is a leading label provider to organizations across North America. Our facilities are outfitted with state-of-the-art equipment and teams who are dedicated to solving our customers' greatest supply chain challenges. That, coupled with our UL certification, allows us to take on even the most complex labeling projects.
For over 30 years, we've been working to identify industry-leading solutions that help our partners streamline their operations. Since our inception, we've developed an unmatched process for helping our clients build a best-in-class supply chain, and we're ready to help you upgrade your operations.
When you're ready to create high-quality aerospace labels, we'll be here to help. Reach out to us today.